World Poker Tour | MyWPT App
iPhone • Android
World Poker Tour | MyWPT App
iPhone • Android
WPT, organizers of series of international poker events, reached out to us to create a MyWPT app to accelerate the player onboarding process and an inclusive platform for players, WPT and the Casino Staff to communicate and syndicate information.
"Handling real world challenges through technology"
Reduce Paper Work
One step scanning for quick player onboarding. Players can register from the app, no more filling of release form. Paper work significantly reduced. All players identified by a unique QR code.
Generating News Feed
Players can text news-worthy information to the media team in real-time from the app, thus ensuring faster and rapid generation of news.
Effective Communication
Communication made efficient. Live chat feature between players and the Casino staff. All queries resolved from the player's seats. Better organization and a shorter queue of participants at the help desk.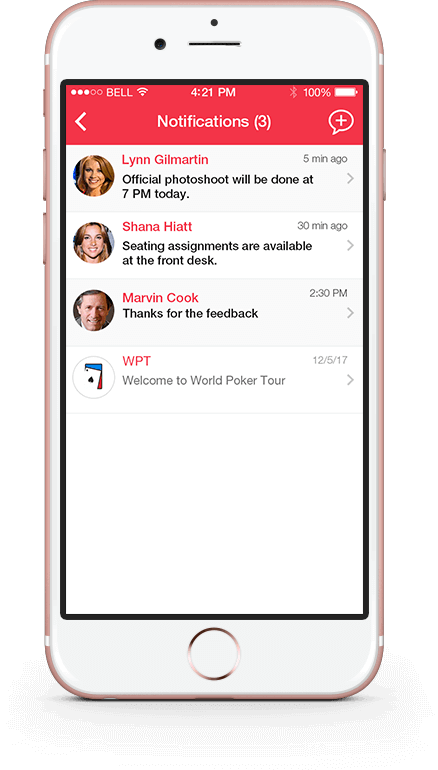 Facilitating Faster Leaderboard Update
At a poker event, all eyes are on the leaderboard. To ensure speedy update of the leaderboard, players can send chip count to the live update team from the app. Once the information gets shared, it is swiftly verified by the casino staff.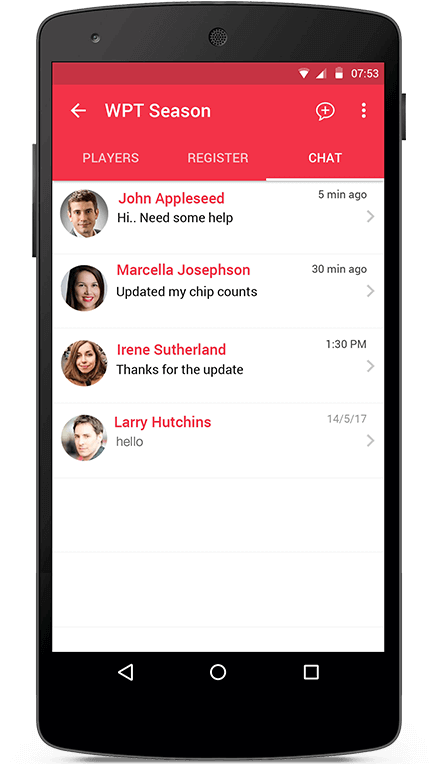 Get an estimate for your app idea. We do not spam.
Tools & Technologies used