Data Annotation Services
Enhance the performance of your Artificial Intelligence (AI) models by precisely annotating your text, image, audio and video data. Our data annotation service involves adding annotations or metadata to raw data using different annotation techniques to help AI models recognize and interpret patterns, relationships and meaning in the data. We specialize in creating high-quality AI training data to maintain accuracy and quality control throughout the model training process.

Software Products Delivered
Total Years of Experience
Our Data Annotation Services
Image Annotation
Our AI experts employ advanced image annotation techniques, including bounding boxes, polygon annotation, key point annotation, LiDar, semantic segmentation, semantic annotation, and image classification, for labeling general as well as industry-specific images. They deliver high-quality results by scrutinizing every pixel of an image.
Video Annotation
Our expertise in video footage labeling enables us to train computer vision models in object detection and identification efficiently. We use diverse video annotation techniques, such as bounding boxes, polygon annotation, key point annotation and semantic segmentation, to cater to various industries for use cases like self-driving cars, drones and robotics.
Text Annotation
Our text annotation service can be tailored for use in natural language processing and machine learning models and is valuable for tasks such as sentiment analysis, intent analysis and named entity recognition (NER). Our expert team, proficient in advanced annotation tools and techniques, can annotate large volumes of data quickly and efficiently, saving businesses time and resources.
Audio Transcription and Annotation
Unlock the full potential of your audio data with our audio transcription and annotation service and leverage it for various applications, including market research and speech recognition. We first convert the audio content into a machine-readable text format which is then labeled for tasks like named entity recognition, sentiment analysis and conversation categorization.
Data Annotation Techniques We Use
These data annotation techniques ensure accuracy and quality control throughout the AI training data development process:
Bounding Boxes
We employ the bounding box technique to annotate data in areas such as machine learning, robotics, autonomous vehicles and retail to accurately classify objects in images and videos.
3D Cuboid Annotation
Employing the 3D cuboid model technique, we enable the model to thoroughly understand the object's shape, size, and orientation to make more informed decisions.
Landmark Annotation
With this technique, specific points on natural objects like faces can be identified to determine emotional characteristics. One of its important use cases is highly targeted marketing campaigns that provide personalized customer experiences.
Skeletal Annotation
By employing skeletal annotation, we develop large datasets of annotated skeletal images to train machine learning algorithms that lead to more efficient and accurate medical diagnoses.
Polygon Annotation
Using polygon annotation, we create detailed outlines in polygon shapes around objects in videos and images, making identifying and locating specific products easier.
Semantic Segmentation
By implementing semantic segmentation, we overcome the visual limitations of legacy computers that struggle to interpret unprocessed 2D image data, enabling users to get more detailed understanding of the content within the image.
3D Point Cloud Annotation
Training models using 3D point cloud annotation enhances the accuracy and detail in object detection and classification, providing customers with more precise and reliable measurements of dimensional attributes, leading to improved performance and better decision-making capabilities.
Polyline Annotation
By employing polyline annotation, we enable autonomous cars and other mobile technologies to effectively detect and follow lane markings on roadways, improving their safety and reliability.
Domain Knowledge
The extensive domain knowledge of our data annotation team enables them to deliver meticulously annotated datasets, empowering clients to derive maximum value from their data.
Equipped to Handle Complex Projects
Our deep AI knowledge and expertise in annotation technology enable us to seamlessly scale our operations to accommodate even the largest and most challenging annotation tasks.
Caters to Diverse Industries
With a team of experts and advanced annotation technology, we have the cross-industry capabilities to provide customized data annotation services that meet the specific needs of each industry and business.
A Dedicated Team
Our dedicated data annotation team's commitment and attention to detail enable us to consistently deliver accurate and insightful annotations, giving our clients the confidence to make informed decisions based on their data.
Healthcare
With our annotation service, healthcare organizations can analyze vast amounts of medical data, including medical images and patient records, with greater accuracy and efficiency. With machine learning models trained on annotated data, healthcare providers can quickly and accurately diagnose diseases, track patient progress and develop new treatments.
Finance
Machine learning models trained on annotated data help finance companies quickly and accurately detect fraud, identify investment opportunities, and manage risk. Additionally, data annotation allows for the development of AI-powered financial tools and systems that can help companies automate tasks, streamline operations and make data-driven decisions.
Insurance
With the help of machine learning models trained on annotated data, insurance companies can quickly and accurately detect fraudulent claims, assess risk and improve underwriting processes. AI-powered insurance tools and systems trained on annotated data help companies automate tasks and personalize policies, improving customer experience.
Autonomous Vehicles
By providing accurate and comprehensive annotations of 2D and 3D data related to traffic, roadways and environments, data annotation enables machine learning models to identify and respond to potential hazards and precisely navigate complex environments.
Technology Stack We Use for Data Annotation
Machine Learning Framework
Quality Control and Management
Our Artificial Intelligence Portfolio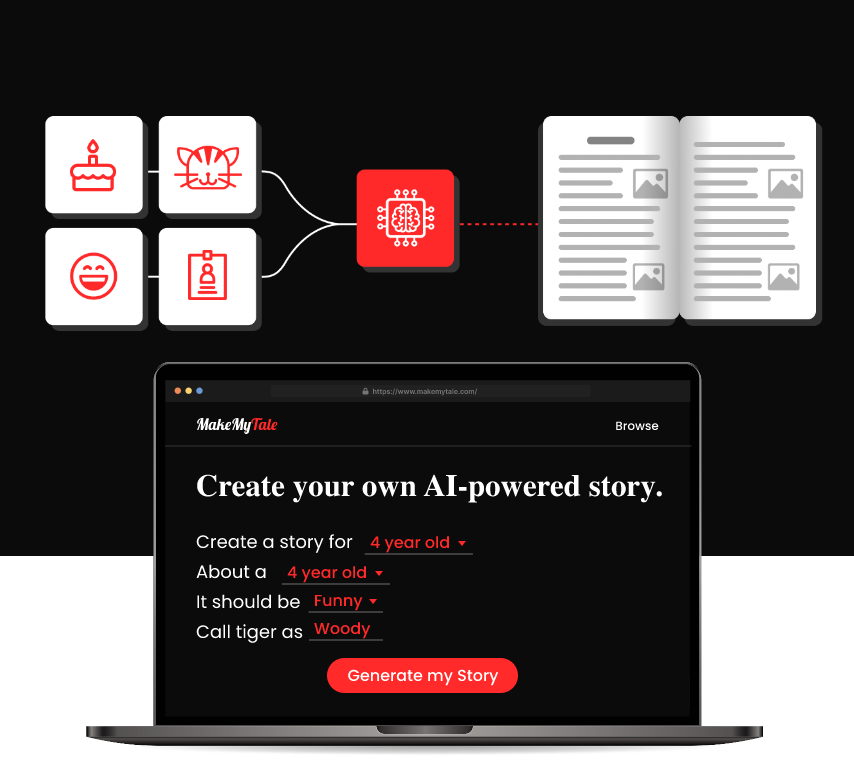 The AI-Powered Story Creation Platform
MakeMyTale is a cutting-edge story creation and sharing platform that leverages advanced AI technology to deliver a truly personalized experience. Its user-friendly interface empowers users to shape the theme and characters of their story with ease. The platform's AI-powered audio and video creation capabilities bring stories to life by generating captivating audio and visual versions. Additionally, the option for co-authoring enables seamless sharing with a global audience.
Automated Attendance via Face Recognition
Vrapy is a revolutionary platform that uses facial recognition technology to automate attendance tracking. The platform offers a range of features including 100% automation, integration with existing cameras, mobile device detection, and real-time attendance alerts. Vrapy also provides insights into attentiveness levels and detects theft and violent behavior. With its heatmap generation feature, Vrapy provides valuable insights into space utilization, making it a comprehensive solution for attendance tracking.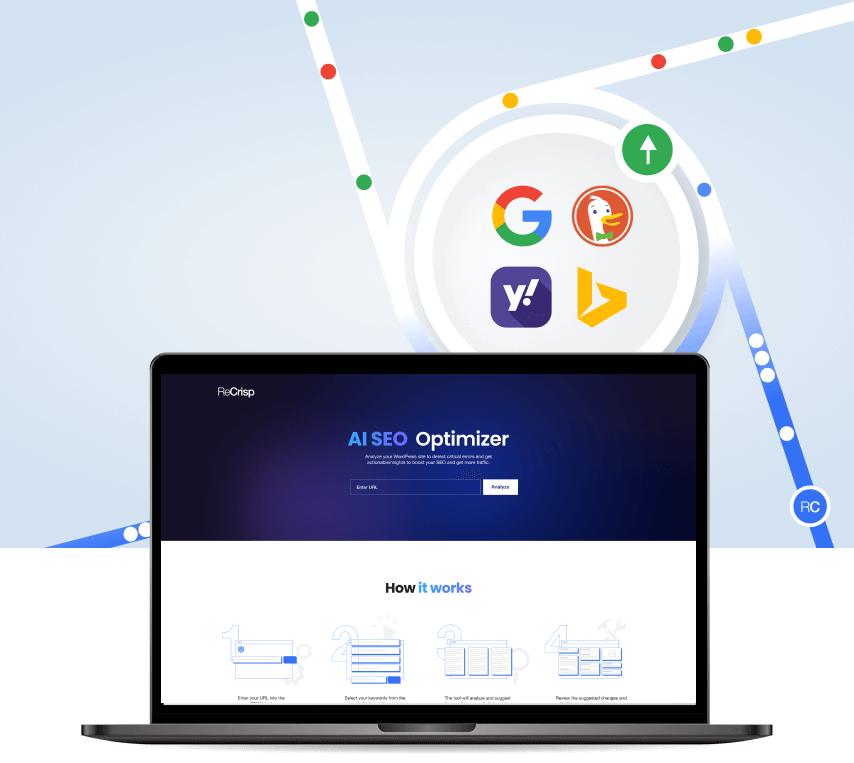 ReCrisp is an AI-powered keyword optimization tool that helps businesses boost their search engine rankings and drive organic traffic to their website. It uses the latest advancements in AI to provide highly accurate optimization suggestions for easy optimization without technical expertise. With continuous optimization, ReCrisp keeps your website up-to-date with search engine algorithms while saving you time and resources with its efficient optimization process. ReCrisp, with its highly user-friendly interface, helps you optimize your website for maximum visibility and improved performance.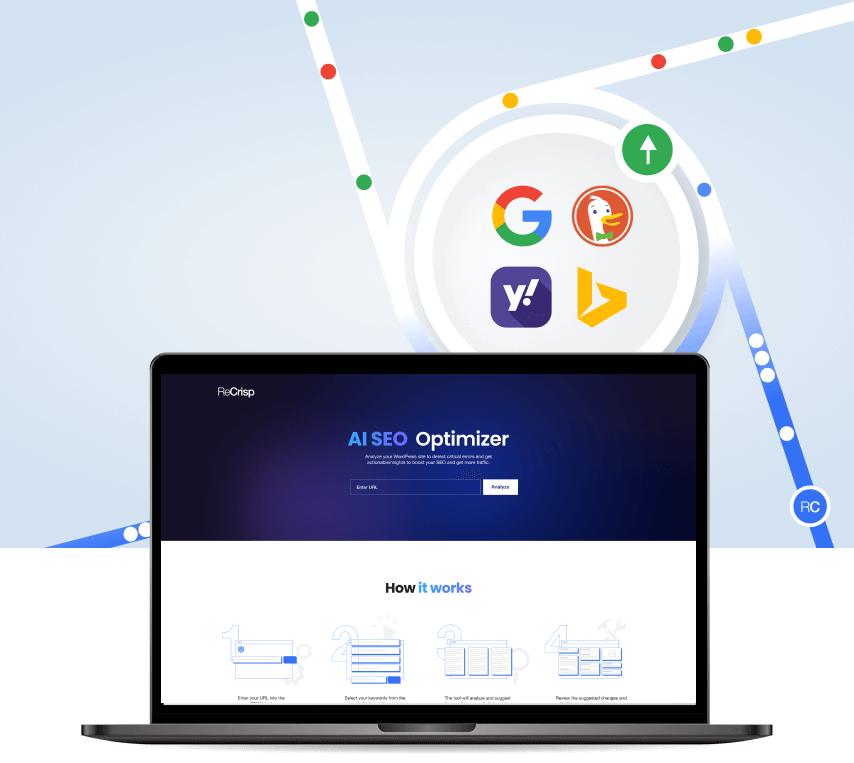 World's First Robotic Tea Maker
Arya is the First Chai making robot having the capabilities of AI. It can detect a user's face using computer vision and reply back with an exact recipe name by predicting the user's behavior using Machine Learning(ML). It uses Speech recognition and NLP to interact with the user to take the next order.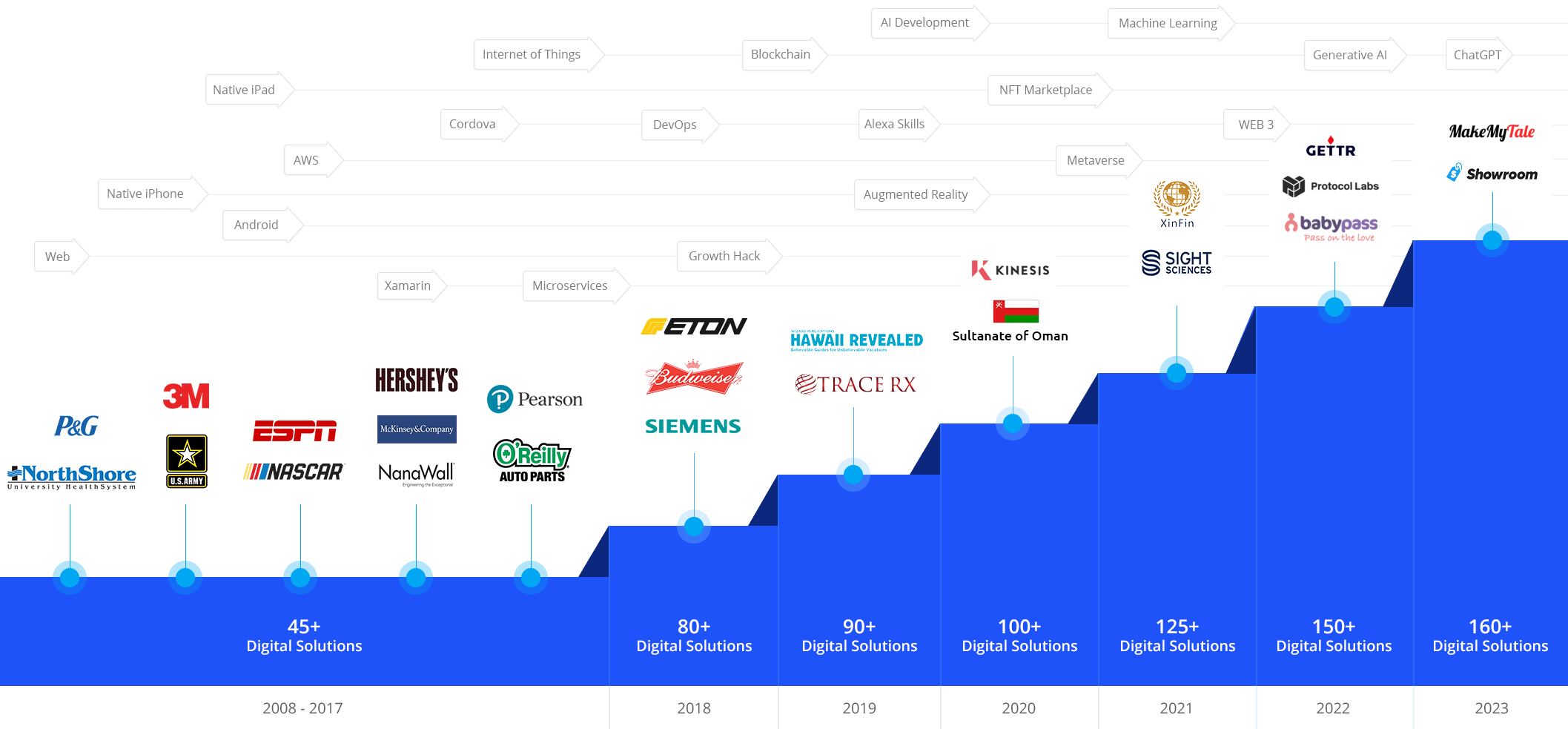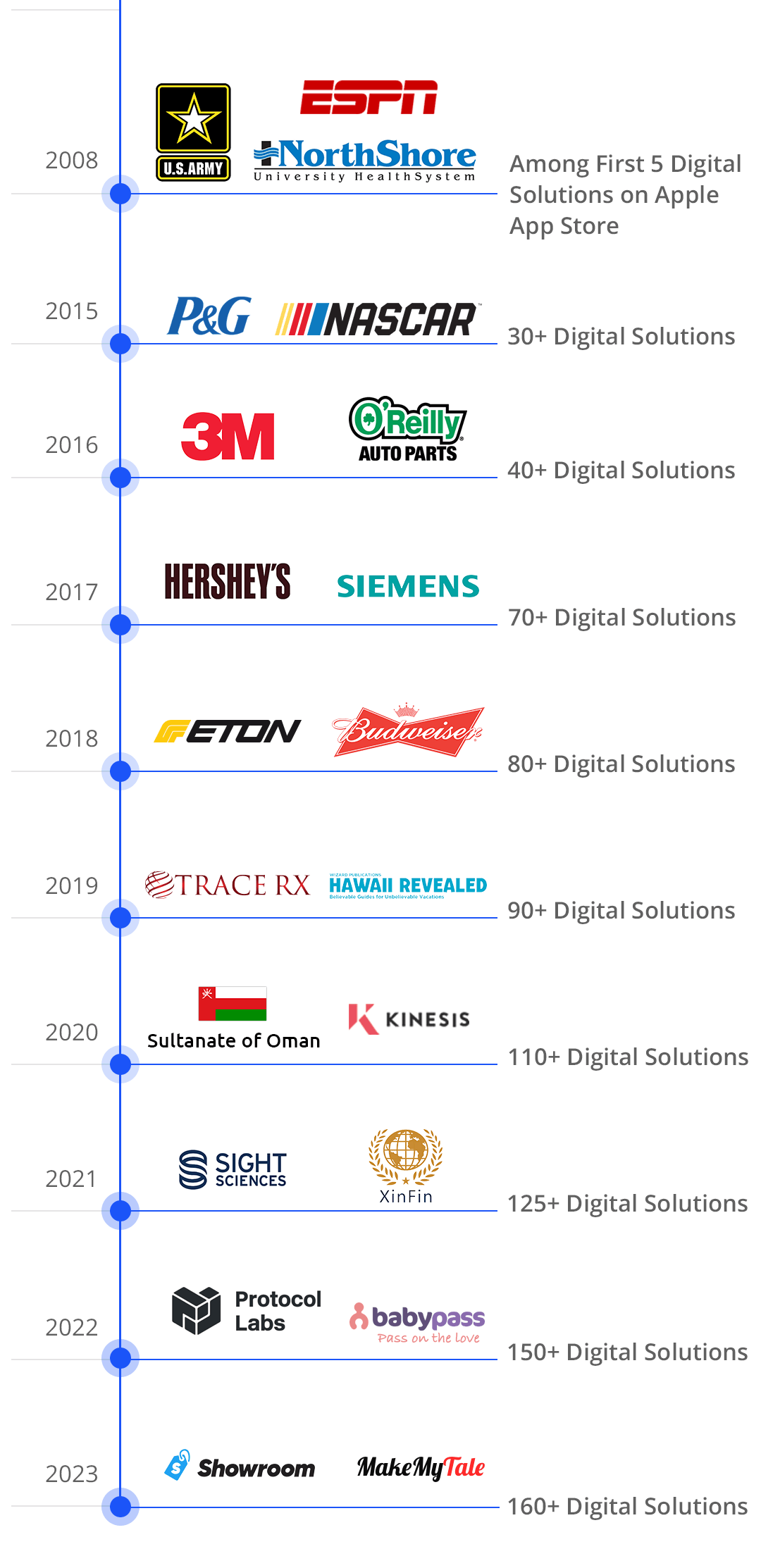 Dedicated Development Team
Our blockchain developers are hands-on the cognitive technologies to deliver high-quality services and solutions to clients.
Team Extension
Our team extension model is intended to help clients who want to extend their team with the right expertise required for their project.
Project-based Model
Our project-based model and software development specialists are there for customer collaboration and specific client project engagement.
1. Contact Us
Fill out the contact form protected by NDA, book a calendar and schedule a Zoom Meeting with our experts.
2. Get a Consultation
Get on a call with our team to know the feasibility of your project idea.
3. Get a Cost Estimate
Based on the project requirements, we share a project proposal with budget and timeline estimates.
4. Project Kickoff
Once the project is signed, we bring together a team from a range of disciplines to kick start your project.
Start a conversation by filling the form
Once you let us know your requirement, our technical expert will schedule a call and discuss your idea in detail post sign of an NDA.
All information will be kept confidential.
What is a data annotation service?
A data annotation service involves manual or automated data labeling for training machine learning models. The process of labeling data involves tagging images, text and other types of data with relevant metadata or annotations.
Why do I need a data annotation service?
Data annotation is a crucial step in the development of machine learning models. The accuracy of a machine learning model depends on the quality of the labeled data it is trained on. A data annotation service can ensure your model is trained on accurate and relevant data.
What types of data can be annotated?
Data annotation involves annotating various data types, including images, text, audio, video and sensor data. The annotation methods used for annotating the data include labels, bounding boxes and semantic segmentation.
How does a data annotation service work?
The process of data annotation typically involves a team of annotators who manually review and label data or an automated system that uses machine learning algorithms for annotating it. The annotated data is then reviewed and verified for accuracy before being delivered to the client.
How do you ensure the quality of your annotations?
We are a reputable data annotation service provider and have a robust quality control process in place to ensure the accuracy and consistency of the annotations. This includes multiple rounds of reviews and verification by experienced annotators and automated systems.
How much does a data annotation service cost?
The cost of a data annotation service may vary depending on the type and volume of data, the complexity of the annotations and the level of expertise required. Many data annotation services offer customized pricing based on individual needs.
How long does the data annotation process take?
The time required for data annotation depends on the volume and complexity of the data and the level of expertise required. A data annotation service may provide an estimated timeline based on your project's scope.
Can I request specific types of annotations for my data?
Yes, we can provide customized annotations based on your specific needs. You can contact us to determine the most appropriate annotations for your data and machine learning model.
How do I get started with your data annotation service?
To get started with our data annotation service, contact us, submit your data for review and receive a proposal for the project's scope and associated costs. After discussing your data annotation needs, our team will collaborate with you to create a project plan and set a realistic timeline for its completion.
Data annotation is adding labels or tags to a training dataset to provide context and meaning to the data.
read more