Metaverse Development Company
We help you launch a future-ready Metaverse by supporting the technical and development needs of your project. With our expertise in blockchain, augmented reality, and virtual reality, we design and develop metaverse components like 3D virtual spaces, metaverse NFT marketplaces, metaverse applications, and decentralized platforms.


Total Years of Experience
Our Metaverse Development Services
How Do We Support Your Metaverse Project?
Decentralized Network
We host your Metaverse project on a high-bandwidth, decentralized network of computers, facilitating decentralized data transmission for persistent real-time connections.
Interoperable Standards
To support your Metaverse project's 3D applications and elements, we use open and interoperable standards for media such as text, images, audio, video, 3D scenes, 3D items, 3D sequences, and vectors.
Full-stack Programing
For front-end and back-end development, we use open programming language standards such as HTML, JavaScript, WebXR, WebAssembly, WebGPU, and Shader Language.
Smart Contract
To facilitate transparent and permissionless transactions within your Metaverse, we build and implement smart contracts that provide more security and efficiency.
Payment Wallets
To provide your Metaverse users with a globally convenient payment system, we provide crypto wallets and gateways empowered with new-age technologies like swap and liquidity pools.
Maintenance and Upgrade
For your Metaverse to achieve high usability and reliability, we provide maintenance and upgrade services to ensure that your network, nodes, and smart contracts never face downtime.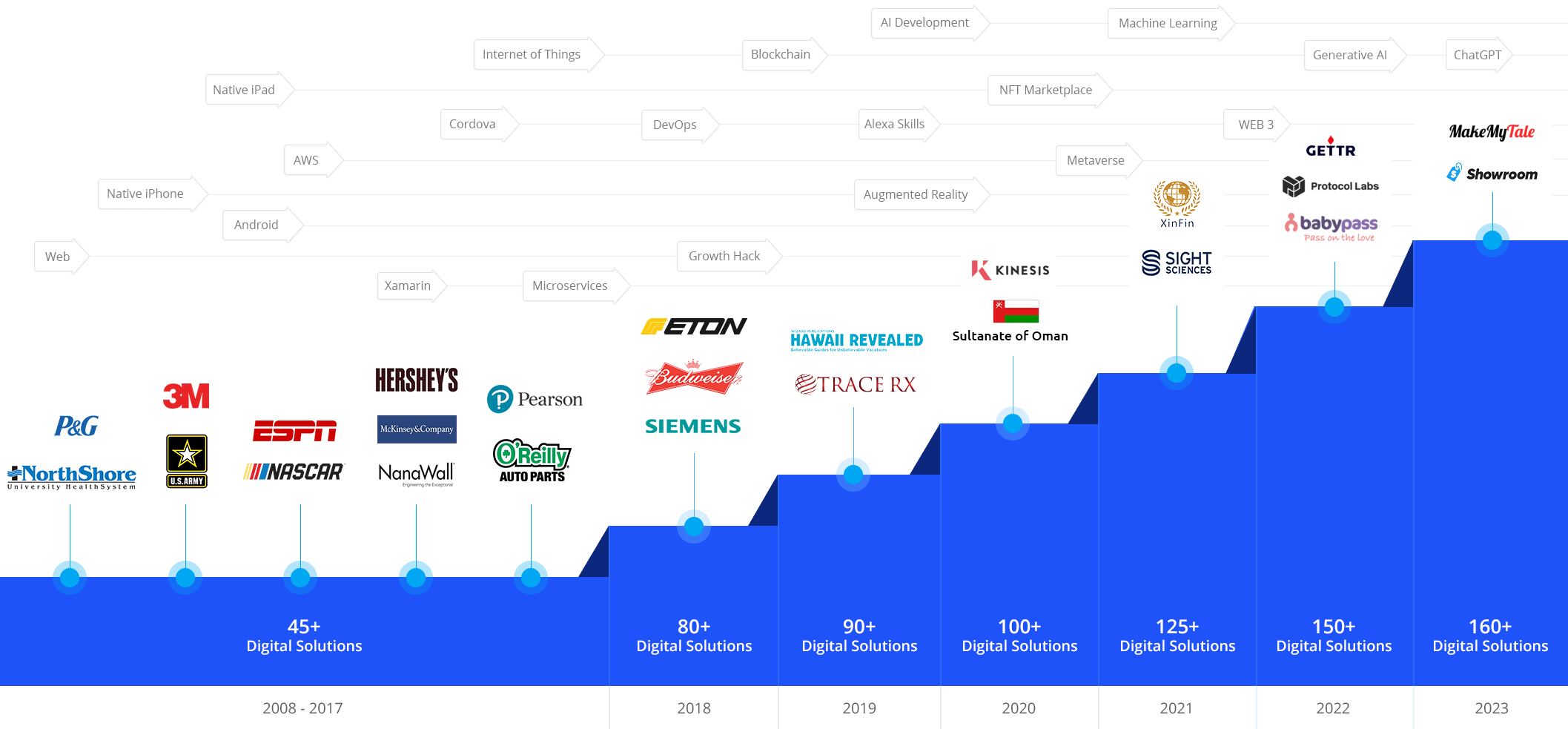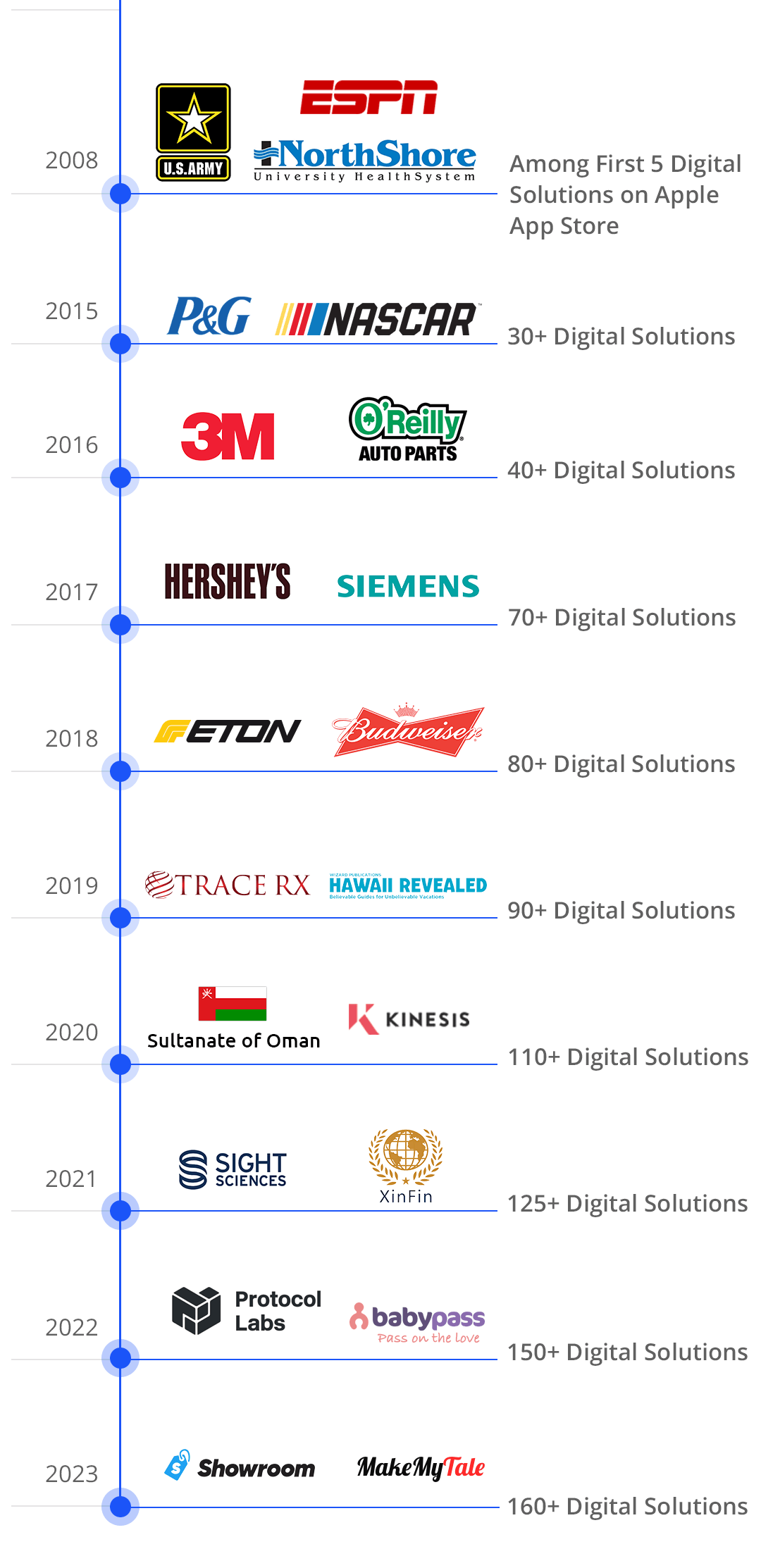 Our Metaverse Development Work
An Immersive Metaverse Platform : Metavesal
A Metaverse Rental Platform for All Your Business Meetings
A third-party metaverse solution designed for businesses and startups wanting to leverage the benefits of 3D spaces, hyper-realistic visuals, and real-time interaction. Metavesal is a seamless enterprise-grade metaverse-as-a-service solution built to meet the business-specific tailored web3 needs through a realistic meeting and conferencing environment. In order to help businesses join the metaverse and tailor their virtual environments in accordance with their branding and requirements, LeewayHertz has created Metavesal, a SaaS-based solution. It is an interactive digital platform that offers the advantages of customizable space, uninterrupted interaction, and a real-time, highly immersive experience.
A Futuristic Edtech Innovation
The Chrysallis AI Metaversity is a revolutionary AI-based edtech platform that provides an immersive virtual education space where students can learn in a digital world with hyper-realistic visuals and digital avatars. The platform provides a range of services and features, including 24*7 chatbox assistance, compatibility with VR peripherals, real-time assignment alerts and performance metrics and two separate spaces for organizations and students. It is offered as a SaaS that integrates advanced real-time behavior analytics with AR/VR technology, resulting in an immersive and captivating learning experience.
Set-up Your Own 3D Showroom
The showroom is a cutting-edge platform that enables anyone to build their own 3D store without prior coding or designing experience. It provides all the necessary tools and features, from templates to intrinsic attributes required for online shop setup. It facilitates online shop owners to view the customer journey within the store, helping analyze their customer behavior. It also possesses other unique features like store builder, A/B testing, centralized management portal for viewing the overall analytics of the store and its sales, helping enhance the brand experience.
Dedicated Development Team
Our blockchain developers are hands-on the cognitive technologies to deliver high-quality services and solutions to clients.
Team Extension
Our team extension model is intended to help clients who want to extend their team with the right expertise required for their project.
Project-based Model
Our project-based model and software development specialists are there for customer collaboration and specific client project engagement.
1. Contact Us
Fill out the contact form protected by NDA, book a calendar and schedule a Zoom Meeting with our experts.
2. Get a Consultation
Get on a call with our team to know the feasibility of your project idea.
3. Get a Cost Estimate
Based on the project requirements, we share a project proposal with budget and timeline estimates.
4. Project Kickoff
Once the project is signed, we bring together a team from a range of disciplines to kick start your project.
Start a conversation by filling the form
Once you let us know your requirement, our technical expert will schedule a call and discuss your idea in detail post sign of an NDA.
All information will be kept confidential.
FAQs
Do you also have these questions?
What is the metaverse?
The metaverse is a network of persistent virtual worlds that never shut down. It mirrors the reality around us and, sometimes, allows for experiences not possible within the physical world. The metaverse is characterized by endless possibilities: users can work, play, socialize, shop, and engage in many other exciting activities within the virtual reality of the metaverse via their digital representations called avatars.
How to select the right metaverse development company for your needs?
To get your metaverse project built as per your specific requirements and demands, you must partner with the right metaverse development company. If you haven't worked with a metaverse development company before, the following selection criteria will guide you in making the right choice.
The metaverse enables multimodal interactions with digital items, virtual environments and people; hence, developing a metaverse space involves technologies like AR, VR, 3D reconstruction, AI, blockchain and spatial computing. Hire a company that has both experience and expertise in these technologies.
Hiring a company that offers end-to-end metaverse development services, from design to maintenance, will save you time and offer peace of mind.
Regardless of your knowledge about metaverse development, your inputs are important for your project. Partner with a company that would heed your doubts, queries and concerns and will value your inputs.
How do we ensure your metaverse project meets all your needs?
We don't just focus on creating the best metaverse space for you but also on ensuring it's in line with your requirements and demands. Here is what we do to turn your dream metaverse project into reality:
We set the scope of your project based on your inputs. We understand your perspective, take note of your objectives, and devise a plan to meet them.

We create metaverse spaces on your preferred 3D creation tools. This ensures you receive the kind of output you expect from the project.

We don't wait for follow-ups from your end; we proactively reach out to you to update you on the project's progress. While this makes it easy for you to monitor the project and see where we exactly stand, it helps us make timely changes and stay on track.

We use the most advanced technologies to build your metaverse space the way you envisioned it.
What is metaverse development, and what are its benefits for your business?
The metaverse is, essentially, an online virtual world crafted using AR, VR, spatial computing and other similar technologies. Its complex, multilayered architecture requires deep development expertise. Like any software-based project, the process of metaverse development involves designing, programming, testing, and ongoing maintenance of the metaverse space. Since the metaverse has opened up exciting new frontiers of business opportunities, there isn't a better time than "right now" to enter this market. The metaverse's unique capabilities bring the following benefits to your business:
Engage with users in innovative ways.
Showcase and sell virtual iterations of real products.
Advertise seamlessly, in creative ways.
Boost process building and team collaboration efforts.
Overcome geographical limitations with virtual events.
Undertake transparent, speedier transactions with e-wallets and cryptocurrency.
Which metaverse development 3D creation tools do we use?
LeewayHertz builds robust and future-ready metaverse spaces using 3D development tools such as Unity and Unreal Engine. Both these tools exhibit great efficacy in metaverse development and have capabilities that make them ideal for projects of all scopes and sizes. The following are the hallmark qualities of these two platforms:
Hyper-realistic graphics.
Craft both 2D and 3D experiences.
Availability of a huge asset store.
Ideal for video games as well as non-gaming use cases.
Great community support.
Not just that, we also have expertise in building feature-packed metaverse spaces in platforms like Decentraland, Roblox and The Sandbox.
What are the types of metaverse platforms that LeewayHertz builds?
LeewayHertz has a team of expert developers skilled in creating hyper-realistic, fully functional metaverse spaces. The types of metaverse spaces LeewayHertz builds include:
It is, however, not an exhaustive list; there is much more in LeewayHertz's offerings.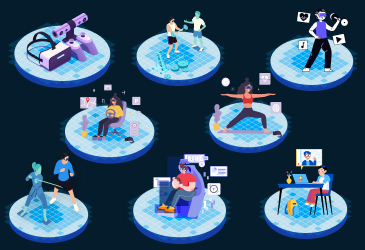 The disruptive innovation of metaverse mixed-reality learning environments can dramatically improve training, development and real learning.
read more