ZBrain- ChatGPT for Automotive
With ZBrain, you can easily create a custom ChatGPT app trained on your own data to enhance your internal workflows and customer-facing systems. By feeding information into the system, the app can respond accurately to user queries, helping them make informed decisions about purchases, repairs and maintenance of vehicles.
What ZBrain's ChatGPT App for Automotive Businesses Can Do for Your Company
ZBrain's custom ChatGPT app for automotive businesses has numerous real-world use cases that can help your business improve customer experience, boost productivity and increase revenue. Here are a few examples:
Customer Service Support
ZBrain's custom ChatGPT app offers 24/7 assistance to your customers, answering queries related to maintenance, the procedure for booking appointments and more.
Vehicle Information
The app can provide customers with information on vehicle specifications, features and comparisons of multiple vehicle models, helping them make informed purchase decisions.
Vehicle Financing
ZBrain's custom ChatGPT app for automotive businesses can guide customers on financing options, providing information on financing plans, payment options and loan applications.
Safety and Security
The app provides safety and security information, such as vehicle safety ratings, anti-theft features and other essential safety tips to help customers feel safe and secure when they drive.
Driving Tips/Education
ZBrain ChatGPT app can provide customers with driving tips and education in areas like safe driving practices, traffic rules and vehicle maintenance best practices to help them get the most out of their vehicles.
Test Drives
ZBrain ChatGPT app can help customers with their test drives by answering questions about the test drive process and providing information on vehicle availability and other relevant queries.
How ZBrain's Custom ChatGPT App Works
With ZBrain, building a customized ChatGPT app for your automotive business is easy. Connect your knowledge base, customize your app and deploy it to start providing exceptional user experiences. Here is the step-by-step process: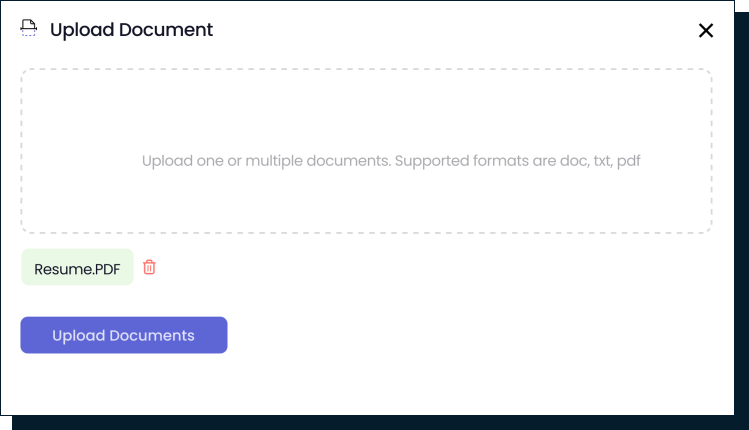 Connect Your Knowledge Base
ZBrain allows you to build a ChatGPT app that uses any knowledge base you provide. To get started, connect your data source to our platform. Our platform supports a variety of knowledge base formats, including PDFs, Word documents, and web pages.
Customize Your App With ZBrain
You can easily customize your ChatGPT app to meet your specific needs. Choose from a variety of app templates or create your own from scratch. You can customize the app's appearance, responses, and functionality to fit your brand and your customers' needs.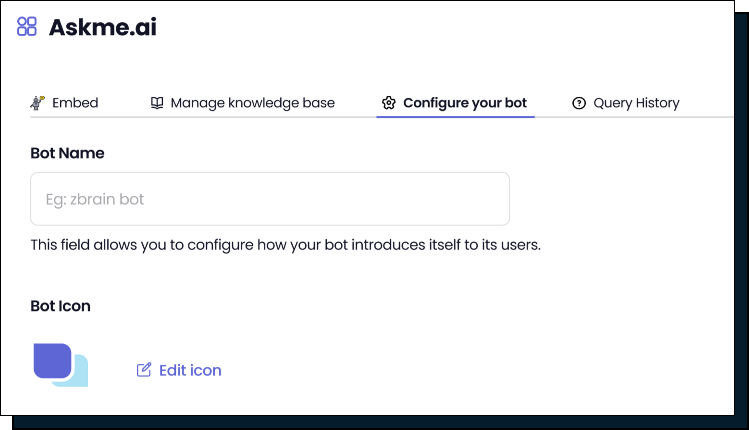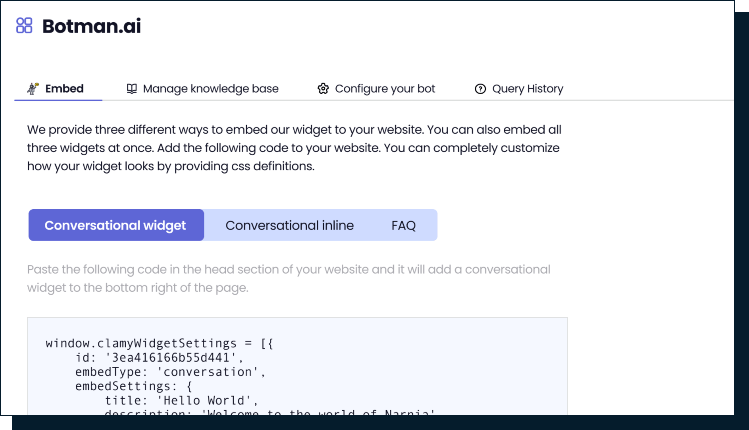 Deploy and Integrate
ZBrain simplifies the process of deploying your app by seamlessly integrating it with your workflows, including your website or other applications. With our flexible integration options, you can easily provide targeted support and specific answers to your customers, all while working within your existing workflows.
Fill out the form and a member of our team will contact you to schedule a time that works for you.
All information will be kept confidential.
How can ZBrain's custom ChatGPT app for automotive businesses help my company?
ZBrain's custom ChatGPT app for automotive businesses can help businesses improve their internal workflows and provide exceptional customer service. The app can provide information on specific features, pricing and other relevant vehicle details to help customers make informed decisions.
How can I train the custom ChatGPT app to help it better understand my business and customers?
Training the custom ChatGPT app is easy. Simply feed it with your knowledge base, and it quickly learns about it to perform NLP-based tasks like question-answering and summarizing, making it a valuable resource for your business.
What are the benefits of using ZBrain's custom ChatGPT app for your automotive business?
There are many benefits of using the custom ChatGPT app for your automotive business. It can provide accurate information to not just queries posed by your staff but also your customers around the clock, improving their overall experience and decision-making process while reducing the need for human intervention.
Is ZBrain's custom ChatGPT app for automotive businesses customizable?
ZBrain's ChatGPT app is fully customizable to meet every business's unique needs. Our team works closely with clients to understand their specific requirements to ensure the custom ChatGPT app meets their business needs.
Embeddings are a powerful tool for improving the accuracy and efficiency of machine learning models, enabling them to better capture the nuances and complexities of language.
read more