Software Development Company
As a software development company specializing in developing innovative solutions using blockchain, web3, ML, AI and other cutting-edge technologies, LeewayHertz has experienced developers dedicated to helping businesses and organizations stay ahead of the curve by building purpose-specific and innovative custom software and applications.


Software Products Delivered
Total Years of Experience
Empowering Your Business Innovation with

Our Custom Software Development Services
With 15+ years of experience, we have developed over 125+ software products, proving our expertise in the design and development of tech products. Our custom software applications meet your specific use case, budget, and timeline.
Blockchain
We build future-ready decentralized solutions on the blockchain ecosystem, helping enterprises automate their business, impart transparency across various processes and reduce overhead costs.
Application Services
Our experts handle every aspect of app development, including design, testing, deployment, management and maintenance for all apps, such as mobile, web, and desktop.
Custom Software Development
We combine the core functionality of the business process in focus and enhance the software with custom software capabilities and features for your specific requirements.
Software Consulting
We provide you with software development consultation on idea discovery, technology insights and risk analysis while creating a growth strategy from user acquisition to monetization.
Testing & QA
Leverage our QA team's expertise in implementing the best software testing methodologies, such as performance, automated and functional testing, to boost your software's security, usability and quality.
UI/UX Design
By combining the latest trends in UI/UX with our client's preferences and requirements, we deliver vivid and intuitive designs for all applications and software.
Our Software Development Process
Our team of software developers uses agile Scrum and agile Kanban to ensure on-time delivery and agility for projects.
| | |
| --- | --- |
| Front-end | |
| Back-end | |
| Project Management | |
| Big Data | |
| Mobile App Development | |
| Database | |
| Servers | |
| Serverless | |
| DevOps | |
Ready to build a software solution?
We hire the top 1% of IT talent to deliver you innovative and secure technology solutions.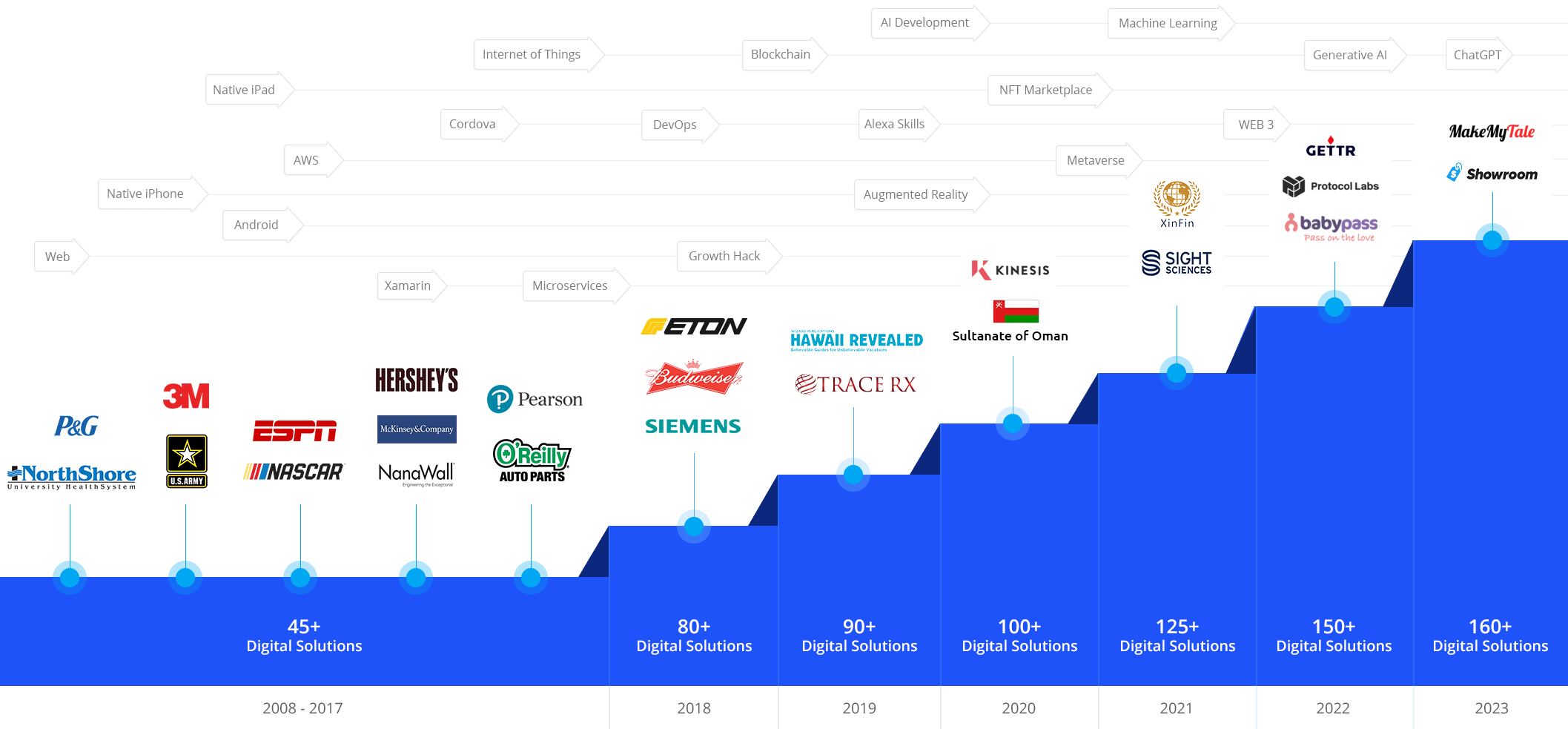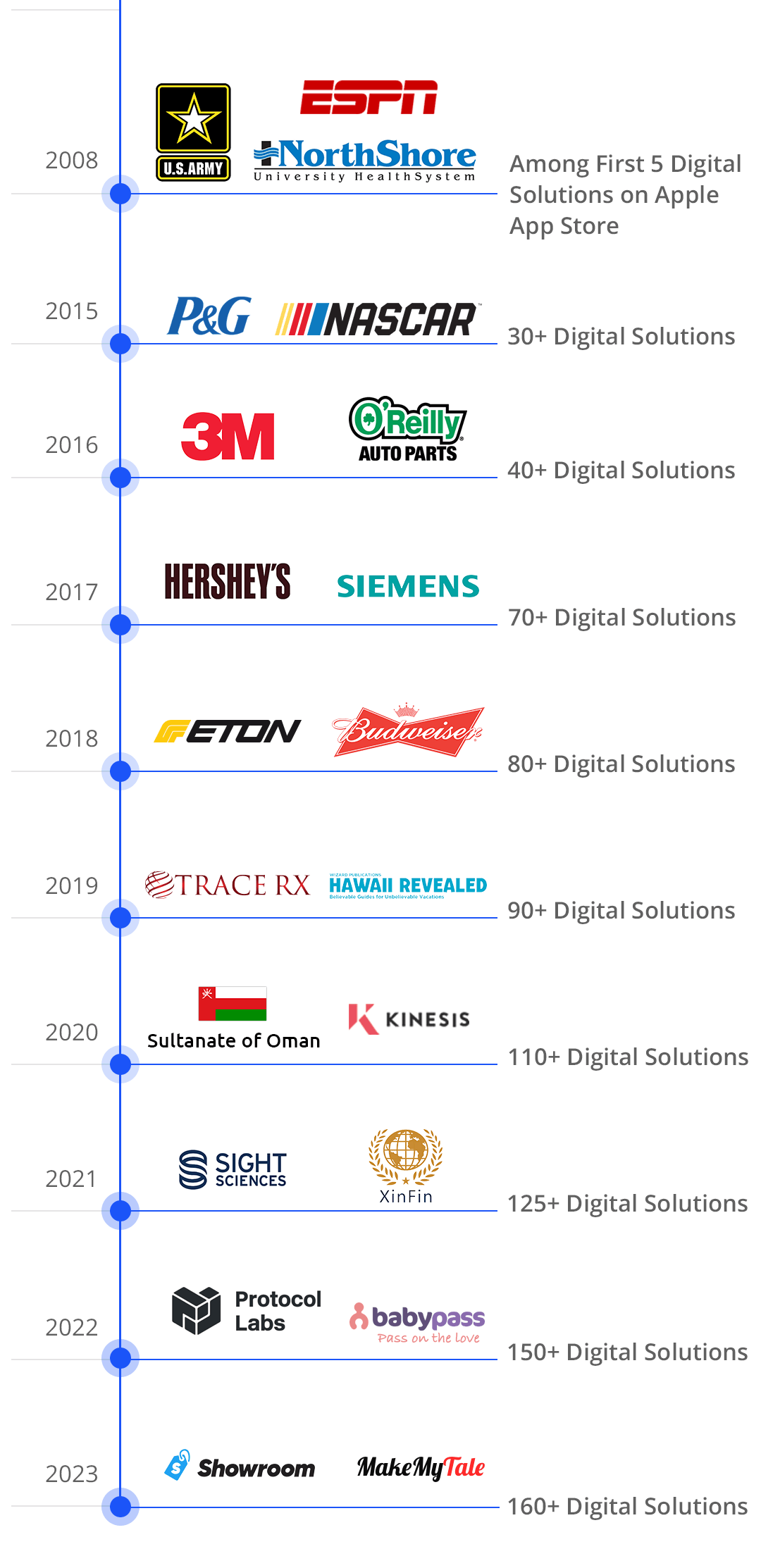 Family health management platform
Babypass app- A digital solution for family health management.
Babypass is a one-of-its-kind family health management solution that has been designed to help families undertake health management more efficiently and quickly. Babypass serves as an interactive platform that enables medical practitioners and end-users to interact efficiently for improved healthcare. It provides advanced microbiome profiling along with detailed analytics to manage and reduce health risks for the mother, father and baby before, during and after pregnancy.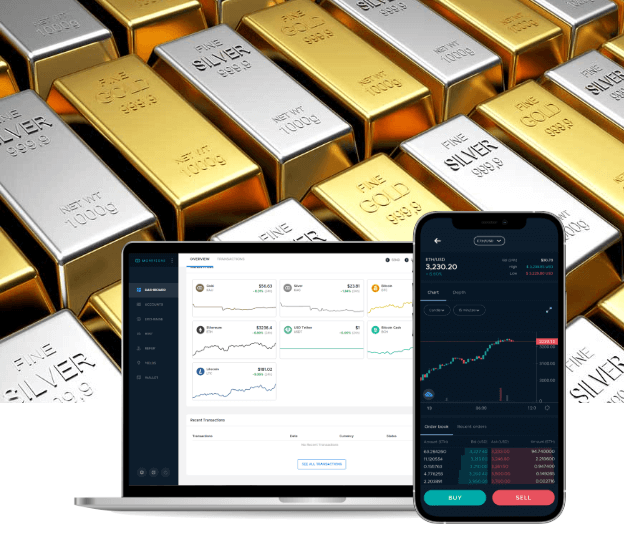 Monetary System on the Blockchain
We built a comprehensive monetary system on the blockchain that facilitates the storage and trading of digital currencies into a wide range of crypto and fiat pairs across the globe, all from one simple interface. We helped our client redesign the user interfaces of their website, create the node monitoring dashboard, update the stellar core version, and provide maintenance services to ensure that the platform is up and always running.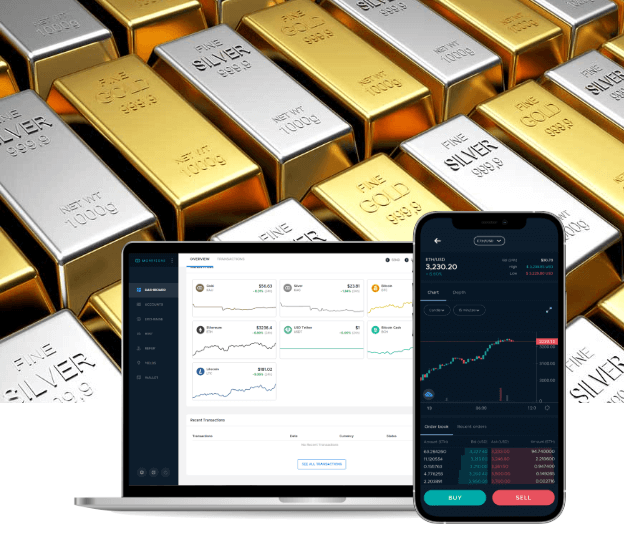 We developed a comprehensive web auction platform, Android and iOS apps to render portability into the auction process. The platforms are fully optimized for web, mobile, and search engines. The platform connects buyers and sellers to bid, sell and exchange their luxury collectibles. Users can access real-time information about auctions, bid from anywhere, save on commissions and eliminate unnecessary travel expenses.
Industries We Serve
Our core expertise keeps an eye out for trends and needs across the following business verticals.
Experience speed and security with the scalable financial solution and better customer experience.
Enable real-time fleet management with streamlined communication and improved customer service.
Develop retail and e-commerce software for automated business processes and enhanced shopping experiences.
Leverage responsive manufacturing and industrial automation with efficient production planning.
Accelerate your business growth with our start-up product development service.
Innovate insurance software solutions to boost profitability and safety of the business process.
Add custom features to the existing device or build a new electronic device from scratch.
I came to LeewayHertz because of their reputation in the software development space. When we expanded the project to incorporate blockchain not only did they not flinch, they got more enthused. They have been stellar at every step of the way working towards solutions that worked straight to the heart of the idea on a micro and macro sense. I have already recommended them many times and I will continue to do so. The members of LeewayHertz have always promptly returned my calls or emails irrespective of the time. I have found them to be consistently available and committed to addressing my needs.
I came to LeewayHertz because of their reputation in the software development space. When we expanded the project to incorporate blockchain not only did they not flinch, they got more enthused. They have been stellar at every step of the way working towards solutions that worked straight to the heart of the idea on a micro and macro sense. I have already recommended them many times and I will continue to do so. The members of LeewayHertz have always promptly returned my calls or emails irrespective of the time. I have found them to be consistently available and committed to addressing my needs.
To bring out the exceptional user experience of the speakers through a mobile app, we were looking for a tech company that understood our needs and suggested recommendations on top of that to create a clean mobile app. We exactly got that. Our association with LeewayHertz was extremely rewarding; we continue to work with LeewayHertz on more audio products.
Dedicated Development Team
Our blockchain developers are hands-on the cognitive technologies to deliver high-quality services and solutions to clients.
Team Extension
Our team extension model is intended to help clients who want to extend their team with the right expertise required for their project.
Project-based Model
Our project-based model and software development specialists are there for customer collaboration and specific client project engagement.
1. Contact Us
Fill out the contact form protected by NDA, book a calendar and schedule a Zoom Meeting with our experts.
2. Get a Consultation
Get on a call with our team to know the feasibility of your project idea.
3. Get a Cost Estimate
Based on the project requirements, we share a project proposal with budget and timeline estimates.
4. Project Kickoff
Once the project is signed, we bring together a team from a range of disciplines to kick start your project.
Start a conversation by filling the form
Once you let us know your requirement, our technical expert will schedule a call and discuss your idea in detail post sign of an NDA.
All information will be kept confidential.
What should I look for in a software application development company?
Once you know what the services offered by a software development company are, now you need to understand how to find the right company for your project requirements. Here is a checklist of things you should consider before hiring the software development services company:
Does the company has experience related to your project? Check their work and ask for similar projects they have worked on in the past. Read the company's reviews on GoodFirms or Clutch.
Does the software development company have expertise in the technologies you require? For example, if you need to develop an IoT product, check if they provide IoT development services.
Consider the company's team size. If you pick a company that is too small, you have a risk that you may not get better support. If the company is too large, there's a risk that you might not get enough attention. Therefore, ensure to work with a company that has the team size based on your project requirements.
Check if the company has received any recognition or awards. You need to ensure that the company has the right skills and knows how to deliver the software successfully.
What do we do as a software development company?
As a software development company, our aim is to build software or software applications that include identifying a need, designing the software, coding it and testing for the issues.
Following are some of the software development services offered by our company:
We develop digital solutions to problems Though processes and techniques might not be similar, we aim to create solutions that solve the problems of a consumer. These solutions are full-scale software that are designed and developed to meet the needs of businesses.
We produce useful programs A software program is a collection of programs that perform something beneficial for potential consumers. We usually develop software that can perform multiple functions.
We provide technical insights We also provide consultation and research ways to elevate our client's businesses with our technical expertise in different technologies.
How much does it cost to build a software?
The cost of a software project depends on several factors including the project scope, time spent, and technological issues. Each project is unique, so providing an accurate estimate is difficult, but the goal is to provide the best quality within the client's budget. Pricing depends on software features, platform support, and type of development. Other factors such as UI design, integrations, and performance requirements also play a significant role.
How to choose a software development services company?
Consider the following factors that will help you choose the right software development company :


Company's Portfolio
Before you hire any software development firm, take your time to browse its website, which could be the first medium of contact. Ensure to investigate the Work and Case Study section to have a look at their portfolio. Looking at their portfolio will help you understand the technologies you have worked on and whether the company has experience in building applications for your industry.

A software development application company would never hide their skills. Their website should have information about the technologies they are specialized in. Use this information to understand whether the company has an in-depth understanding of the technologies your project needs.

Do not forget to consider the company's portfolio thoroughly before you select a custom software development company.

Company's Reviews
To ensure the success of a project, you have to look for a company that presents a proven track of successfully executed projects. Ensure to visit review websites to verify client relationship with the company before getting in touch with them. Check the company's review and profile on review portals like GoodFirms, Clutch and other platforms. The review websites would tell you a lot about the company, for example, its location, project development cost, team size, services focus chart, client types and portfolio.You can get the company's rating and read reviews provided by the clients. Since all the reviews mentioned on the review websites are genuine, you can select a company doubtlessly.
Clarify the ownership of the application
What if you see your competitors using the software you got precisely built for your organization? A company that pays for the app owns the software application. But, various cases of ownership conflicts have been seen between business owners and software development companies. Make sure that the contract between you and the company clearly defines the ownership clause in compliance with the governing state laws to ignore any conflicts in the future.
What are the software development services provided by our software development company?
What software development tools do you use to develop apps and software?
We use a lot of tools available for developers and curated a list of software development tools based on different categories:
GitHub: It is a web-based Git repository hosting service using which developers can review code, build software and manage projects. Due to its intuitive interface and various features, GitHub is one of the most popular code repositories in the world. Its pricing model is quite flexible; private repositories are paid with a monthly fee while public repositories are hosted for free.
Bitbucket: A GitHub competitor, Bitbucket, is a web-based repository hosting service that uses the Git version control system. It facilitates collaboration for software development tools by integrating with Atlassian products like Jira. It is available as both an on-premise version (Bitbucket Server) and a cloud version.
Issue Tracking and Project Management
Jira: It is one of the popular development planning tools for issue and project tracking. Used mainly by Agile Software Development Teams, it has tons of functionalities and is easy to use. Some of its highlights include customizable Kanban and Scrum boards.
Trello: Trello is also one of the best tools for project management. It provides customizability with easy to manage boards for Kanban and Scrum users.
Toggl: Toggl is quite different from the above two project management tools, but it presents an overview of where the time is spent. It is easy to use and simple and can be integrated with lots of tools.
Integrated Development Environment (IDE)
NetBeans: A popular, open-source and free IDE, NetBeans, allows developers to build desktop, mobile and web applications. It supports smart and fast code editing. Allowing rapid user interface development, NetBeans helps in writing bug-free code.
Atom: Atom IDE is an open-source and free all-around text editor. It allows developers to customize anything without the need to modify the config file. It supports various operating systems like Windows, Linux or OS X. Atom interface can be split up in multiple panes to edit and compare code across multiple files.
XCode: XCode is an IDE for macOS with a suite of software development tools developed by Apple. Featuring visual settings, it is simple to use and comes with drag-and-drop options. It is a smart integrated development environment that can prevent mistakes and errors.
Our team of software developers builds robust and secure software applications using the tools mentioned above.
What are types of software development?
Software development is an incredibly in-demand and ever-growing field, transforming various industries, including healthcare, supply chain and logistics, travel, fintech, manufacturing and more. While the demand for software developers is high, the diversity in the type of work software developers do is widespread.
Here are the different types of software development:
Web Development
Mobile App Development
Data Science Solutions
Back-end Development
API Development
Cloud Computing
What is the most important step while developing custom software?
It is essential to find the top software development company as you need the right team of developers who understand and implement custom features to enhance your business processes. A wrong choice can lead to issues, including postponing delivery, inexperienced developers and deadline failures.
We have identified top digital transformation companies based on experience, reviews, ratings, development capabilities & pricing.
read more